Just Flight shares new images of the Hawk T1/A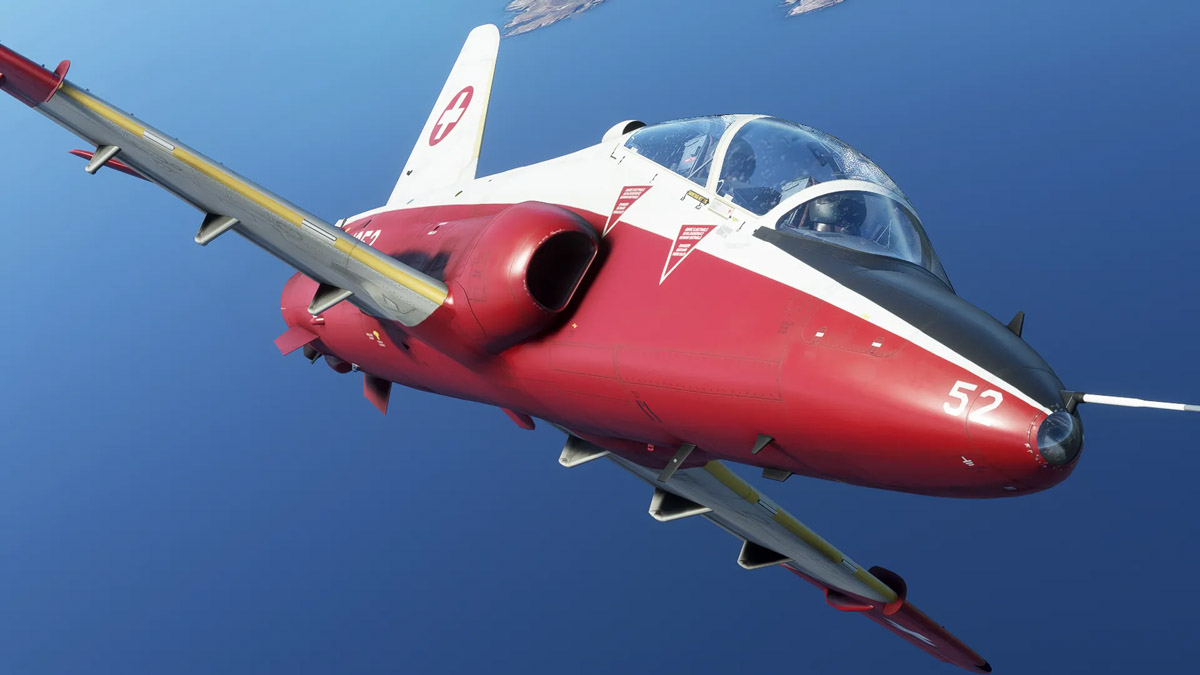 Just Flight arrived to the new Microsoft Flight Simulator with aplomb, with the release of the highly praised Arrow III and, most recently, of the Turbo Arrow III/IV. Now, the studio is gearing up for its next product, the Hawk T1/A Advanced Trainer, whose development we have been following since the announcement last February.
We have seen some stunning images of the Hawk before, and now Just Flight has dropped a few new ones that continue to showcase the airplane in remarkable detail. The developers now say that the Hawk is mostly complete when it comes to visuals, with only the most intricate and detailed areas in need of some additional coding work.
The new images show some new liveries in 8K resolution, along with a few cockpit shots. It seems one of these interior images is showing a work-in-progress integration of the popular GTN750 mod… can you spot that? That would be an interesting addition, and knowing how Just Flight did just that with the Arrow III, it wouldn't be surprising to have that option with the Hawk too.
Just Flight is looking to deliver an exceptionally detailed rendition of the Hawk to Flight Simulator, with realistic wear and tear, realistic systems, T1/T1A and weapons trainer configurations, and RAF Red Arrows display team paint scheme. Both front and rear pilot positions are included, and each one is fully rendered in 3D, which should make for a remarkable VR experience.
As for a release date, Just Flight isn't giving any hints about that. However, considering the current progress and experience with past projects from the team, we estimate a release during this summer. Surely, as time moves on, we will be getting more clear visibility about this. Until then, stay tuned for further updates, and check the official development page to learn more details about this aircraft.
In the meantime, you can also take a look at the T-45 Goshawk, already made available for MSFS by Indiafoxtecho and Milviz, which is effectively a navalised version of the Hawk, highly modified to be used by the US Navy as an aircraft carrier-capable trainer.