FlightSim Studio working on the Embraer 175 for MSFS. Watch here the first preview video!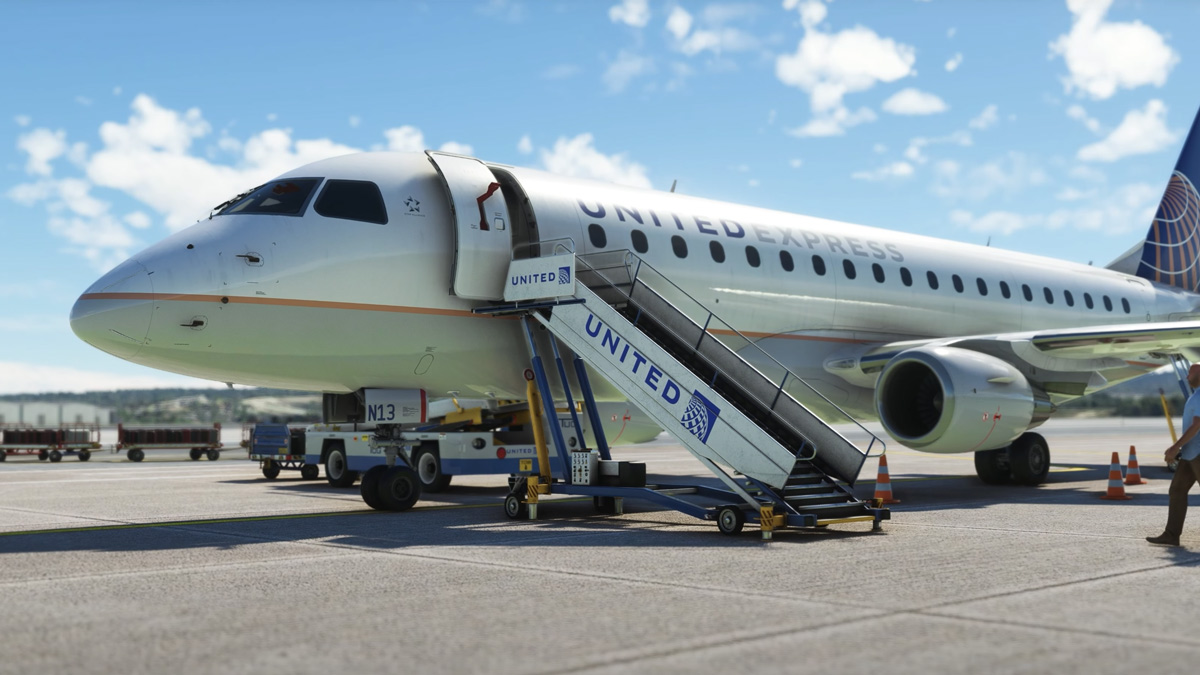 FlightSim Studio (FSS) seems to be catching a breath of fresh air after helping Asobo bring gliders to Microsoft Flight Simulator. After the release of the 40th Anniversary Edition, FSS has already announced the development of the Tecnam P2006T, but that's not all! Today, a teaser trailer for a second new project was published by Aviation Lads: the Embraer 175!
The 175 is the most popular variant in the E-Jet family of regional airliners. It's an increasingly popular aircraft, both with passengers and airlines, who value the aircraft's economy and comfort on short routes. It can currently be found in many airports around Europe and the United States.
The preview video posted today is exclusively related to the external visuals of the E-175. It's fair to say that an Aviation Lads video always looks great, but the quality of the aircraft model here seems undeniable. Just look at the landing gear and the crisp textures in the fuselage!
Surprisingly, FlightSim Studio hasn't said a word yet about this project. The official website has a single image of the E-175 saying "E-Jets Series – Coming soon to Microsoft Flight Simulator", with no additional information. The project appears to be moving forward as a partnership with Aerosoft, but there's probably a little more than that, judging from insider knowledge from our German friends at Cruiselevel!
Apparently, FSS is also collaborating with X-Crafts, a development team known among the X-Plane community as creators of regional jets for the platform. Furthermore, the plan is to release the E-175 in two stages, first as an early access at a lower price, and then the final product at full RSP.
That's all we know for now! Aviation Lads did say that today's video is the first of a new series that will showcase the current development of this project. The interior and the systems should be previewed soon in a separate video!
Stay tuned for further news about this project! Hopefully we'll get official details from one of the parties involved very soon!