SamScene3D releases New York City Times for MSFS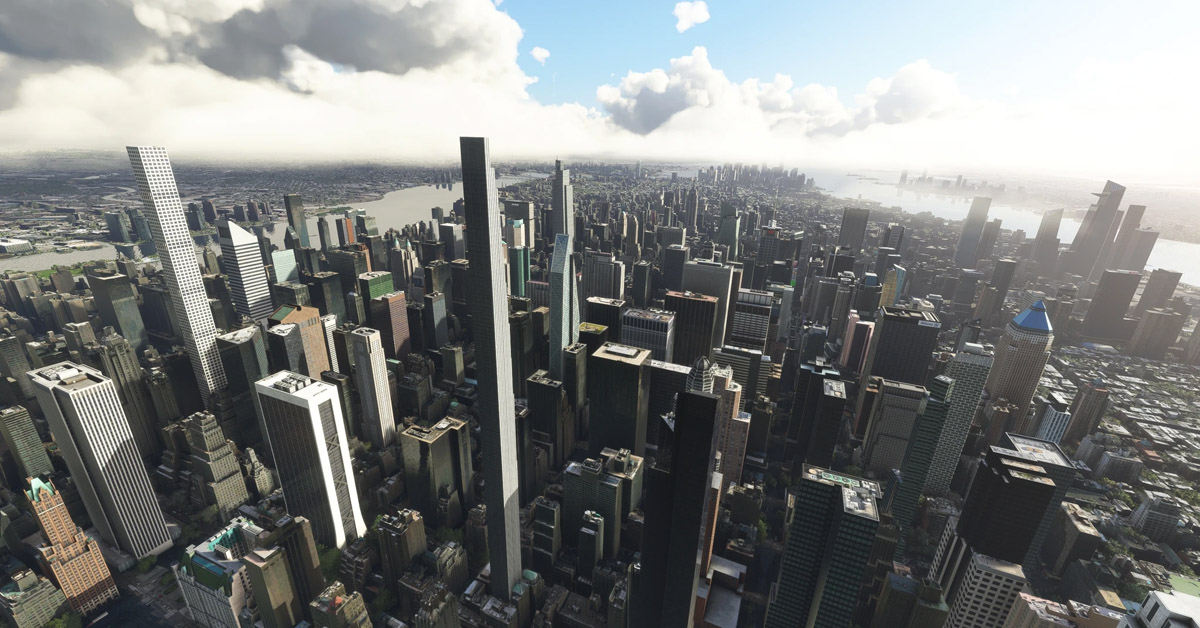 New York City is already a privileged location in Flight Simulator. The extensive and detailed photogrammetry that is used to recreate the city in MSFS turns this into one of the most impressive areas in the world to fly in. But SamScene3D thought they could do even better and released a new scenery pack, New York City Times, that redesigns New York with even more detailed custom buildings.
If you're familiar with Orbx's Landmarks series, this product from SamScene3D seems to follow the same concept. The developers recreated a huge number of New York's iconic buildings and blended that with the existing photogrammetry. The goal is to provide an even better-looking cityscape, hopefully fixing the dreaded "wasteland" look that these cities sometimes have in MSFS when the system can't properly load the photogrammetry textures.
SamScene3D has done a similar thing already for a couple of other cities in Asia: Shanghai and Hong Kong. Now, the developers turn to the western world and jump straight to one of the most iconic skylines. But the team is moving well beyond improving the default scenery, they are actually adding some very impressive points of interest within the city.
Take a look, for example, at Times Square. It looks incredible in this version from SamScene3D, with many animated billboards and even people, creating a very realistic environment.
Many famous buildings are included in this package, from the well-known skyscrapers to museums, malls, plazas, etc. Even New York's famous bridges haven't been forgotten: Manhattan Bridge, Brooklyn Bridge, Williamsburg Bridge and Queensboro Bridge have been faithfully recreated with animated moving cable cars and all. New York never sleeps, so the developers also provide us with impressive night textures and lighting for those looking to fly around after dusk.
Overall, this feels like a welcome addition to an already impressive scenery, and should please anyone looking to discover this stunning city in Flight Simulator.
New York City Times by Samscene3D is now available for $14.95.