Carenado releases WYMF5 for Flight Simulator
A month after teasing it on social media, Carenado is now releasing their Waco WYMF5 for MSFS, available only at the MSFS Marketplace.
The WYMF5 is a classic biplane originally created during the 30's, but it's still being built today to specific orders. It remains a popular choice for those seeking the thrills of open-cabin aircraft, all while enjoying a luxurious cabin in leather and wood.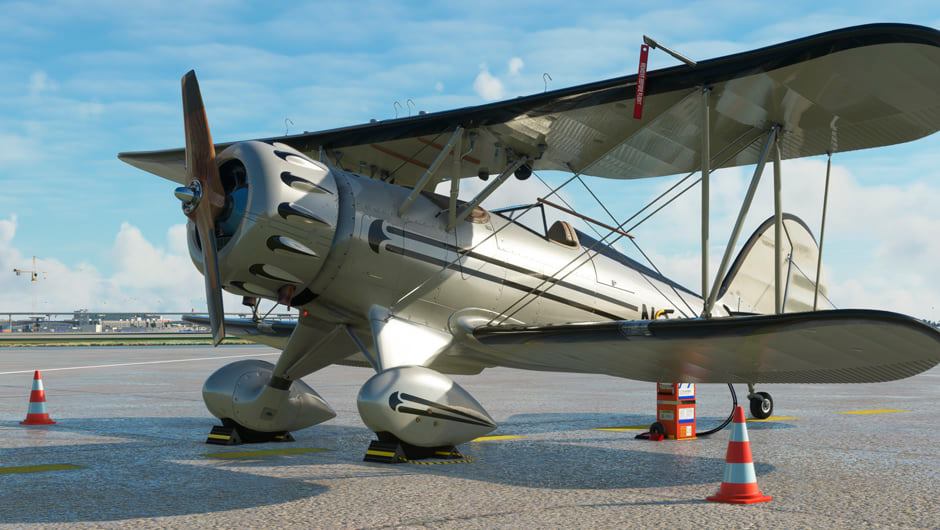 The WYMF5 from Carenado has a maximum cruise speed of 114 MPH and a range of 432 NM.
Main features:
Real engine and wind sound effects.
Original HQ digital stereo sounds recorded directly from the real aircraft (engine, knobs, switches, buttons and different elements).
Realistic flight dynamics compared to the real airplane. Realistic weight and balance. Tested by several pilots for maximum accuracy.
Physically Based Rendering (PBR) materials and textures.
PBR materials authored with industry-standard software used by the film and gaming industries.
Tablet interfase for controlling static elements, pilot, etc.; and starting options such as cold and dark and ready to taxi.