Just Flight releases Lanzarote Airport for MSFS
MSFS simmers looking to visit the Canary Islands have a new bespoke airport to see, with Just Flight's latest scenery release. GCRR Lanzarote Airport is now available for MSFS in a detailed rendition that includes many custom details and even a working VDGS.
Lanzarote is the closest Canary Island to Europe, located about 1.000km southwest of the Iberian Peninsula. It's quite a unique island, with barren volcanic landscapes and little vegetation, drawing thousands of tourists every year who find the island to be a perfect escape from the busy everyday life.
The main getaway into Lanzarote is César Manrique-Lanzarote Airport, located just 5km southwest of the capital, Arrecife. More than 7 million passengers pass through its gates every year, brought in by airlines such as Ryanair, easyJet, TUI, and more.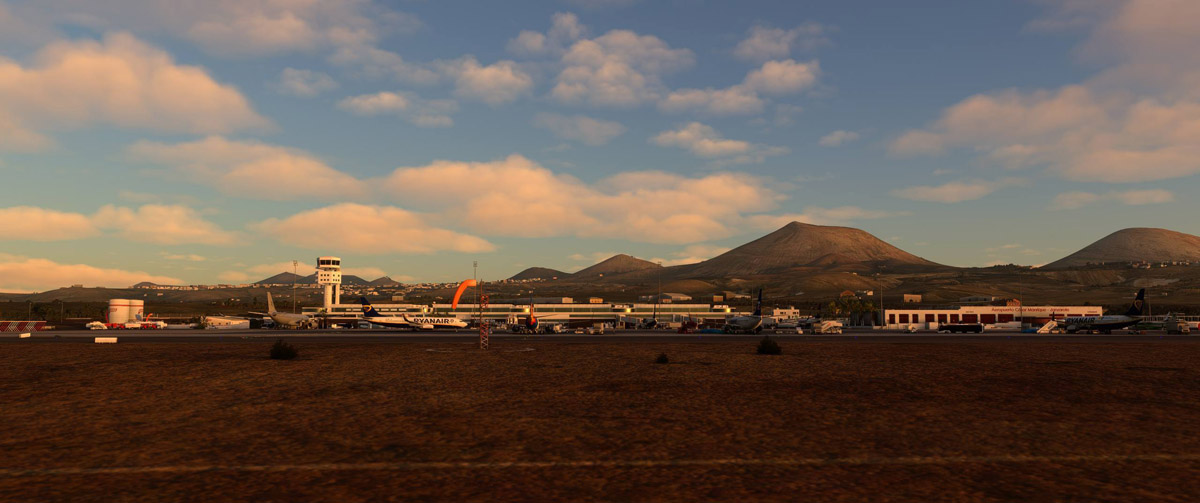 Just Flight is now publishing Lanzarote Airport for Microsoft Flight Simulator, a project developed by the same man behind Santa Paula and San Luis Obispo airports. We're promised a very detailed rendition of Lanzarote airport, with plenty of animations, custom jetways, and even a working Visual Docking Guidance System.
GCRR – Lanzarote Airport is available now through Just Flight, priced at €16.95.
Feature
High-definition textures and objects
Animated jetways
Working VDGS (Visual Docking Guidance System)
Animated objects such as palm trees, flags, windsocks, fans and passengers
Modelled interior of terminals 1 and 2
Highly accurate ground textures and elevation
Lifelike custom signs to help you find your way around the airport
Realistic approaches to Runway 21 and 03 supported with real-world glideslopes
The Canary Islands have been the target of a few excellent airport releases for MSFS. Besides this new launch from Just Flight, see below other notable airports from other islands in the archipelago: