Leonardo's Fly The Maddog X is now available for MSFS
It's Airliner Season in Microsoft Flight Simulator, as the number of highly-detailed, super-immersive jetliners begin to arrive on the platform after almost two years since its launch. One of the most awaited of such airplanes, Leonardo's MD-82 "Fly The Maddog X", is out today for MSFS, a pure simulation bliss that will keep simmers enthralled for years to come.
Leonardo has kept the promise to release the Maddog this weekend, just in time to downwind from a long work week as simmers dive deep into this immersive new airplane for MSFS. And there will be a lot to uncover with Fly The Maddog X, which is widely regarded as one of the most comprehensive aircraft simulations ever to grace the consumer flight simulation industry.
The MD-80's golden era may have been left behind in the 1980s and 90s, but that doesn't stop this aircraft from being a beloved machine that still generates many fond memories. It was a very popular airplane, still flown today, and is now available for Microsoft Flight Simulator pilots to take to the skies and enjoy a truly "study-level" airplane in the simulator.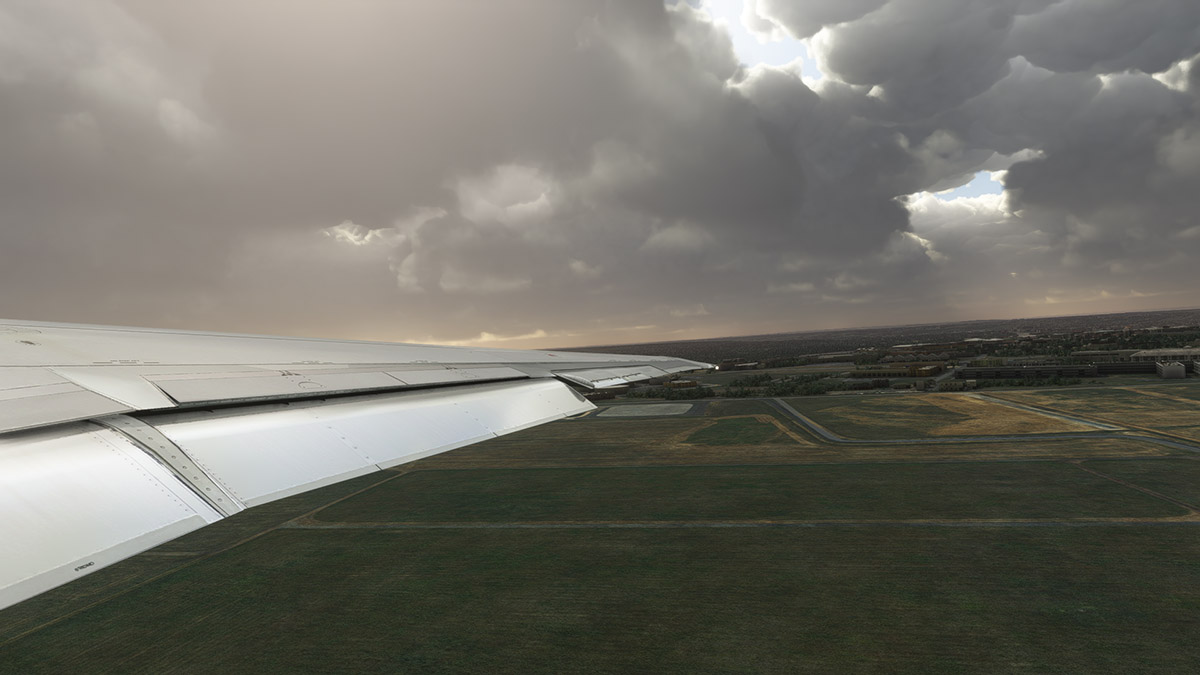 Fly The Maddog X for MSFS features advanced systems that have been re-created in meticulous detail by Leonardo's talented team of developers. It's a virtual airplane that simmers can fly while following the real-world operations manual of the aircraft, such is the level of fidelity that this product exhibits. The developers even included a number of intriguing undocumented features of the airplane that only the actual pilots of the MD-82 will recognize!
Fly The Maddog X for MSFS is now available exclusively through Simmarket, priced at €75 / $79 + tax.
As usual with complex airplanes such as this one, expect the first launch on MSFS to be longer than usual (10 to 20 minutes long), as the simulator compiles the package for first-time use. Subsequent launches should be back to normal length.
Leonardo is launching Fly The Maddog X for MSFS with the following 16 liveries, with more to come in the near future:
Alaska Airlines OC: N931AS
Alitalia: I-DAVD 
American Airlines: N9405T
Austrian Airlines OC: OE-LDV
Austrian Airlines: OE-LDP
Austrian Airlines: OE-LMB 'magic' scheme
Aviaco: EC-FLN
Delta Airlines OC: N995DL
Delta NC: N911DE
Iberia: EC-FOZ
InselAir: PJ-MDE
Meridiana: I-SMER
Scandinavian Airlines 'blue' scheme: LN-RMD
Scandinavian NC: OY-KHG
Spanair: EC-HFP
USAir: N811US
This weekend is likely to make a serious hole in many wallets, as we see the release of the Maddog and also the Just Flight 146, two highly-anticipated airliners for Microsoft Flight Simulator. And there will be more very soon, as PMDG is getting ready to release its much-hyped Boeing 737!