BushflyingDelight's – A Flight Simulator Adventure
BushflyingDelight is offering a new experience within Flight Simulator: the story of "Crazy Vince", which you can follow as you fly around Kodiak Island, in Alaska.
The idea is simple: there's a custom scenario that needs to be installed, which adds certain elements to the scenery that are part of a story. You then follow the story that Dan, the creator, wrote together with the scenery. It's an intriguing idea, which we think has a lot of potential in MSFS!
We curiously started the story in search of Dan's Hideaway, where we had to follow a certain route and look for some specific features and a tiny strip where to land. It was supposed to be a difficult landing and it was indeed! Your bush flying skills will be tested.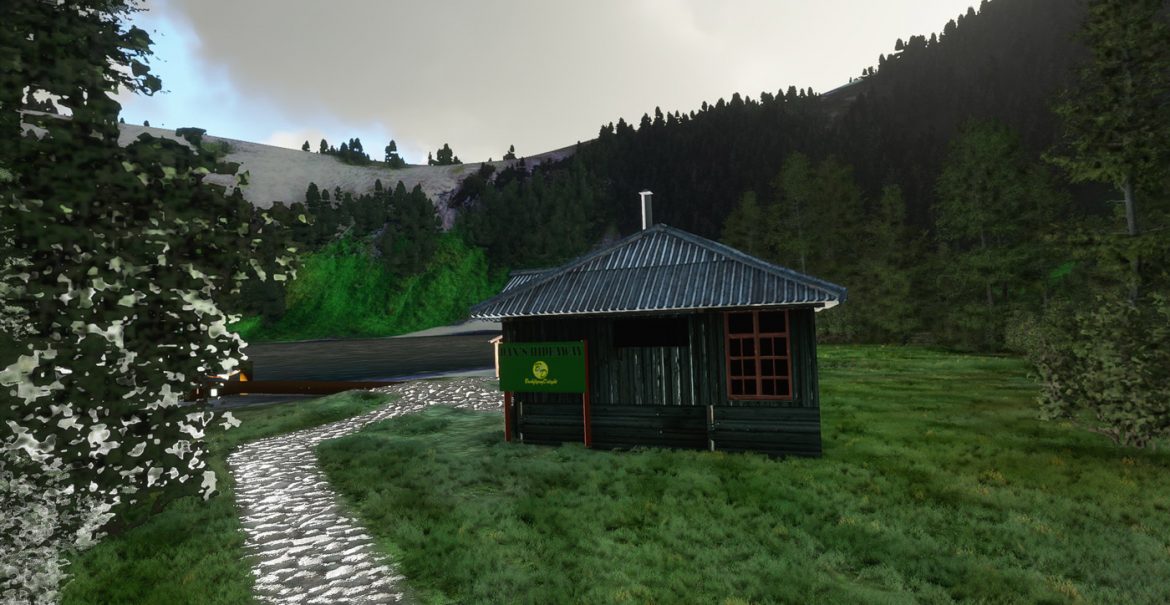 Right now, the story has two parts, but is expected to grow in the near feature. Dan told us that on Friday October 16th he will release version 2 of the story, which will include two new tasks, continuing the story of "Crazy Vince".
"The idea is to go on and furthermore combine MSFS game experience with some kind of bushflying adventure asking for good MSFS flight practice (difficult maneuvers), geographical orientation/navigation and interpretation of hints. The story will evolve and become more and more thrilling. The gamer will slide into the role of a flying detective. Everything is taking place in that beautiful bushflyers paradise Kodiak, Alask", he told us. The story is set to follow a certain line in his mind but may alter depending on the reaction/feedback of the gamers."
The goal for the future is to technically evolve the product, but that depends largely from the development of the SDK. But the expectation is to create custom visual effects relevant to the adventure (explosions, bushfires, etc), animated figures, and custom sounds/voices.
This is a project born out of pure love of flight simulation. Dan is a old flight simmer from Switzerland, who has developed his skills as a home cockpit builder over the years. Now he is dedicated to telling us stories that he builds within Flight Simulator, and we can't wait to see what's coming next!
Click the button below to get the document with the story, where you will also find the link for the required scenery.
---